Home
Neues
TestSeite
DorfTratsch
Suchen
Teilnehmer
Projekte
---
GartenPlan
DorfWiki
---
Bildung+Begegnung
DorfErneuerung
Dörfer
NeueArbeit
VideoBridge
VillageInnovationTalk
AlleOrdner
AlleSeiten
Hilfe
Einstellungen
SeiteÄndern
"Local Money'' von Peter North. Aus der Reihe "Transition Books".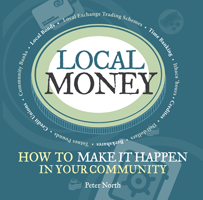 ISBN 978-1-900322-52-2

Rezension
"There's also a lot more that could have been included. Local currencies aren't the only way to generate local money, and it would have been great to hear more about zero interest banks (see Jak), peer to peer lending, shared equity mortgages, local banking and credit unions, local bonds, microfinance, or the 'moneyless' credit clearance schemes that Thomas Greco champions. Some of these get a passing mention, but they could all be considered valid options for making local economies more resilient and deserve more attention."
---
OrdnerBücher